English version
Hello, hellooooo!!!! Are you one of those people who are more and more into Halloween?Personally, I am. And that is a bit contradictory as I hate horror films and I am scared very easily. Yesss!!! I have always been very impressible and susceptible. There are times when I don't realise how vulnerable I am and my younger sister reminds me. She, more than ever, laughs at me theses days because I shit my pants, excuse me, with the spooky masks and accessories that are sold at Party Fiesta. There are horrible things, such as fake scars and wounds, etc, everything, of course, seasoned with big quantities of fake blood, which I would never be able to imagine could exist or could ever be imagined by any crazy mind, OMG!!!!
So I am more into the light version, fun and funny decorations, from plates to cups, garlands, and original thematic clothes as well as underwear. By reading other blogs, I have noticed that Halloween is a bigger and bigger deal out there and also in here,so there are more and more products related to this date. While in some countries it is a more festive celebration, here in Spain, it is different as the typical date is 1st November, All saints Day, which is quite sad because the tradition is to go to the cemetery in order to visit your dead relatives and bring them flowers.
I think you can combine both things, but try not to have a massive hangover if you are going to the cemetery the next day 😉 If you are organising or going to a Halloween party, either with children or not, you must learn about some typical games that you can play. There are different variations and you can invent your own one as well, more cheeky maybe, if the party is only going to be for adults, ha, ha, ha.
https://www.independent.ie/lifestyle/traditional-halloween-games-26781550.html
http://www.familyfun.ie/snap-apple-halloween-game/
Below, you can see some material I like to work with in my lessons: First, an amazing song that I have always loved and, although it is so old, it will never be out of fashion 🙂 You have a fill in the gap exercise to complete the lyrics. Then, a song I found, by chance, several years ago and which I like because it is so freaky. Just listen to it and watch the video. And last, but not least, one of my favorite sections from the BBC Learning English page "The Teacher", who in each episode, taught several idioms helped by images and examples. It is a pity that they didn't continue with it 😦
Some jokes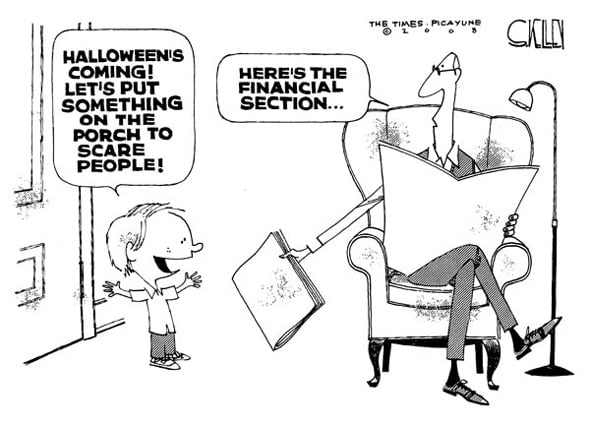 https://designwebkit.com/inspiration/halloween-jokes/
And for those more interested in the Spanish version and culture, here you have a very typical sweet for All Saints Day. They are sweet fritters, when they are not stuffed, they are called puffs or popovers. If they are stuffed, they have custard, cream, chocolate cream, coffee cream, etc. I love all of them but I specially die (never better said…) for custard ones 😉
Below, I have attached an episode of the famous cooking programme "Torres in the kitchen" in which the twin brothers make puffs first, and later, they stuff them with vanilla cream, deliciousssss!!!
http://www.rtve.es/alacarta/videos/torres-en-la-cocina/bunuelos-viento/3818455/
And if you like classical theatre, here you have the complete play "Don Juan Tenorio", which is said to have been the Spanish play which has been performed most times. It was written by José Zorrilla, who was born in the city where I am living now, Valladolid. It became a tradition, in the 19th century, to perform this play in Madrid and Valladolid, mainly, on All Saints Day, as, in it, the dead appear among the living and talk to them to finally decide if they will go to Heaven or to Hell.
I have also attached more information about the play as well as about José Zorrilla's life, works and house-museum, which you can visit in Valladolid. I hope you find all this interesting 🙂
https://es.wikipedia.org/wiki/Anexo:Representaciones_de_Don_Juan_Tenorio
https://es.wikipedia.org/wiki/José_Zorrilla
http://www.valladolid.es/es/ciudad/juventud/servicios/casa-jose-zorrilla
https://www.facebook.com/CasaMuseoZorrillaVLL/
If you liked this post, don't forget to like, share, comment and subscribe. It takes me hours to write my articles, attach the info, research, etc. So I would love it if you appreciated the effort I make. Anyway, thanks for reading me and till next time 🙂
Spanish version
¡¡¡¡¡Hola, holaaaaaa!!!! ¿Sois una de esas personas a las que cada vez les gusta más Halloween? Yo, personalmente, sí. Y es un poco contradictorio porque odio las pelis de miedo y me asusto muy fácilmente. ¡¡¡¡Síiiii!!!! Siempre he sido muy impresionable y susceptible. Hay veces en las que no me doy cuenta cuán vulnerable soy y mi hermana pequeña me lo recuerda. Más que nunca, estos días, ella se ríe de mí porque me cago en las bragas, con perdón, con las espeluznantes máscaras y accesorios que venden en Party Fiesta. Hay cosas horribles, como cicatrices y heridas falsas, etc. todo claro, aderezado con grandes cantidades de sangre falsa, que yo nunca podría imaginar que pudieran existir o que se le pudieran nunca ocurrir a alguna mente loca. ¡¡¡¡Madre míaaa!!!
Así que, me gusta más la versión light, adornos divertidos y graciosos, desde platos hasta vasos, guirnaldas, y ropa, así como también ropa interior temática y original. Leyendo otros blogs, he notado que Halloween es algo cada vez más importante ahí fuera y también aquí dentro, así que, cada vez, hay más productos relacionados con esta fecha. Mientras que en algunos países es una celebración más festiva, aquí en España, es diferente ya que la tradición es ir al cementerio para visitar a nuestros familiares muertos y llevarles flores.
Yo creo que se pueden combinar las dos cosas, pero intentad no tener una resaca del copón si al día siguiente vais a ir al cementerio 😉 Si estáis organizando o vais a ir a una fiesta de Halloween, con niños o sin niños, debéis aprender algunos juegos típicos a los que podéis jugar. Hay diferentes variantes y os podéis inventar la vuestra propia también, más descarada, quizás, si la fiesta va a ser sólo para adultos, ja, ja, ja.
…………
…………
Abajo, podéis ver material con el que me gusta trabajar en mis clases: Primero, una canción genial que siempre me ha encantado y que, aunque es muy antigua, nunca se pasará de moda 🙂 Tenéis un ejercicio para completar la letra de la canción rellenando los huecos. Luego, una canción que encontré, por casualidad, hace algunos años y que me gusta porque es súper friki. Sólo escuchadla y ved el vídeo. Y por último, pero no menos importante, una de mis secciones favoritas de la página BBC Learning English, "El profesor", el cual, en cada episodio, enseñaba algunos refranes o expresiones, ayudado de imágenes y ejemplos. Es una pena que no continuaran con ello 😦
………..
………..
………..
…………
Algunos chistes
………..
………..
…………
Y para aquéll@s más intersad@s en la versión y cultura españolas, aquí tenéis un dulce muy típico del Día de Todos los Santos. Son buñuelos, cuando no están rellenos, se los llama "buñuelos de viento". Si están rellenos, tienen, crema, nata, creada de chocolate, crema de café, etc. A mí me encantan, todos, pero especialmente, me muero (nunca mejor dicho…) por los de crema 😉
Abajo, he adjuntado un episodio del famoso programa de cocina "Torres en la cocina", en el que los gemelos hacen buñuelos  de viento primero, y luego, los rellenan de crema de vainilla, ¡¡¡¡deliciososss!!!!
……….
Y si os gusta el teatro clásico, aquí tenéis la obra completa "Don Juan Tenorio", de la cual se dice que ha sido la obra de teatro española más veces representada. Fue escrita por José Zorrilla, el cual nació en la ciudad en la que estoy viviendo ahora, Valladolid. Se hizo tradición, en el siglo XIX, representar esta obra en Madrid y en Valladolid, principalmente, el Día de Todos los Santos, ya que en ella, los muertos se aparecen entre los vivos y hablan con ellos para finalmente decidir si irán al Cielo o al Infierno.
También he adjuntado más información sobre esta obra de teatro, así como sobre la vida, obras y casa-museo de José Zorrilla, la cual podéis visitar en Valladolid. Espero que encontréis todo esto interesante 🙂
………
………
………
………
………
Si os ha gustado este post, no olvidéis darle a me gusta, a compartir, a comentar y a suscribirse. Me lleva horas escribir mis artículos, adjuntar la info, investigar, etc. Así que me encantaría que apreciarais el esfuerzo hecho. De todas formas, gracias por leerme y hasta la próxima 🙂